Wentworth College and Primary School
Welcome from Our Executive Principal
Welcome From - Mr Bruce Tong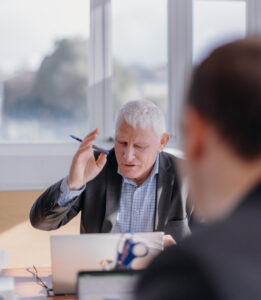 Welcome to Wentworth Computer Science College located in Newmarket, Auckland. As the founding Principal of Wentworth College (opened in Gulf Harbour in 2003) I am proud to establish and lead our first satellite campus. Offering an innovative and specialist programme for Years 9 to 13 students, the curriculum focuses on Digital Technologies as well as the more traditional STEM subjects of Science, Technology, Engineering and Mathematics. These subjects are complemented with Economics, Business and English, as well as a specialist course that fosters the 'soft skills' that are so important in our students' future personal lives and careers.
Wentworth Computer Science College (WCSC) offers an individualised education pathway where students with an interest and passion for the traditional Sciences (Chemistry, Physics and Biology) and Computer/Digital Technologies, can focus their study in a knowledge-rich curriculum in subjects they enjoy.
Wentworth's Gulf Harbour campus has developed a culture and reputation for academic excellence in achievement and this provides an outstanding foundation for our Newmarket campus. We combine the best of the traditional Cambridge International Education (CIE) curriculum framework with the opportunity to study industry-recognised IT qualifications. This creates a progressive and relevant future-focused educational environment. We embrace technological innovation, creativity, critical thinking and problem-solving skills – all key skills and competencies which our students need to acquire to be successful. Small class sizes, combined with our highly skilled and dedicated teachers, help to prepare our students to achieve to the best of their abilities. Our low teacher to student ratio allows us to create a detailed, individualised academic pathway that assists students to maximise their learning in a positive and supportive teacher/student environment.
At Wentworth Computer Science College, we can provide exceptional learning opportunities for your child. We invite and welcome you to tour the campus, meet our teaching faculty and discuss your child's educational future with us.
Principal Bruce Tong
(M.Ed.Admin, B.Ed., Dip.Tchg)
Principal – Wentworth Schools